New Brand Needing To Stand Out In An Already Saturated Market Place Added Some Salt To Their Digital Strategy
GetFresh has been trying to stand out in a crowded marketplace, so they added some salt to their digital strategy. Allowing people access through social media channels with discounts and other incentives helped them gain more followers than ever before.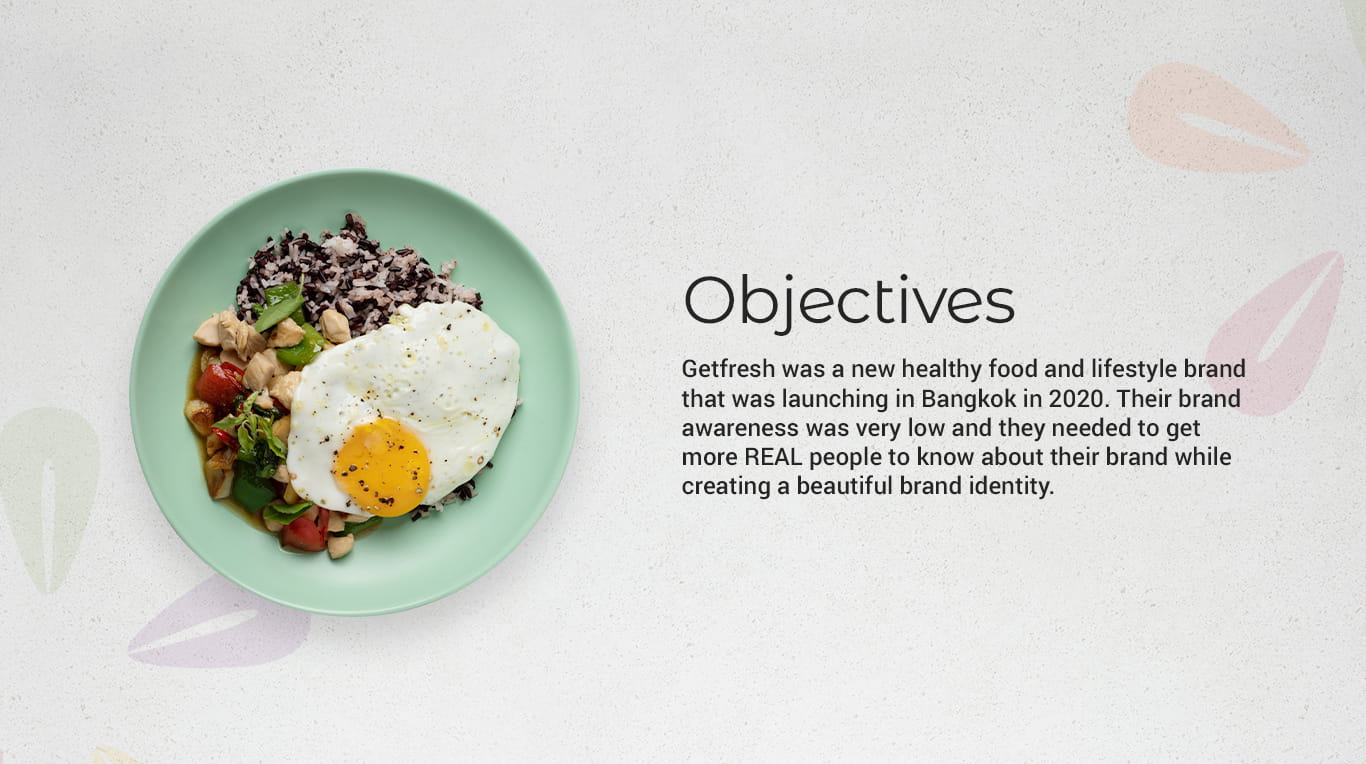 About Client

GetFresh was created during the pandemic to provide a healthy alternative to delivered food. The company knew that the best way to break through the saturated marketplace was with a brand that reflected the company values and showed the vibrancy of the product, even in a digital setting. There was little room for error in this brand launch, so GetFresh contacted Salt Media Company to assist in these efforts.
Project Brief

GetFresh requested assistance with their brand from the foundation up. A strong and vibrant color palette was chosen to reflect the freshness of the brand and products they serve. Graphic design creativity was vital for showcasing the available menus to a discerning customer. Motion graphics and photography were key digital elements to get the attention of the audience. Social media channels were leveraged to build brand awareness. The client saw an exponential increase in both followers and engagement on their digital channels.
Using Visuals That Were Mouth Watering
By Combining Graphics and The New Brand Color Palette, Menu Items Were Introduced In A Strategic Fashion